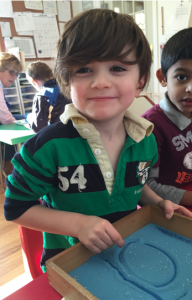 What a short week we had at Children's House! Between the observance of President's Day and the inclement weather, our week was greatly shortened. Even with the reduced time in the classroom, everyone w as busy at work receiving new lessons, finishing math booklets, and completing journal entries.
The progress the teachers are seeing in the students in all areas of their development is truly exciting with many months still left in the school year.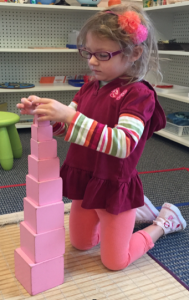 This week during circle time we were all reminded of the culture of kindness we stress in our classroom. We discussed kind words we should use versus unkind we could say to each other. After reading a few books which illustrate disagreements between friends and possible situations students could find themselves in, we role-played situations where we could make kind choices in regards to relationships between friends. Our hope is that these exercises assist the students in their interactions between friends in the classroom.