At the Children's House of Exton we try to create an environment for creative artwork by providing a place and the materials, by teaching basic skills and by excepting and motivating children.
Art activities are designed to teach basic skills and then allow the child to discover, on their own, how to use these skills to create art. Five basic areas are covered: joining, separating, modeling, drawing and painting.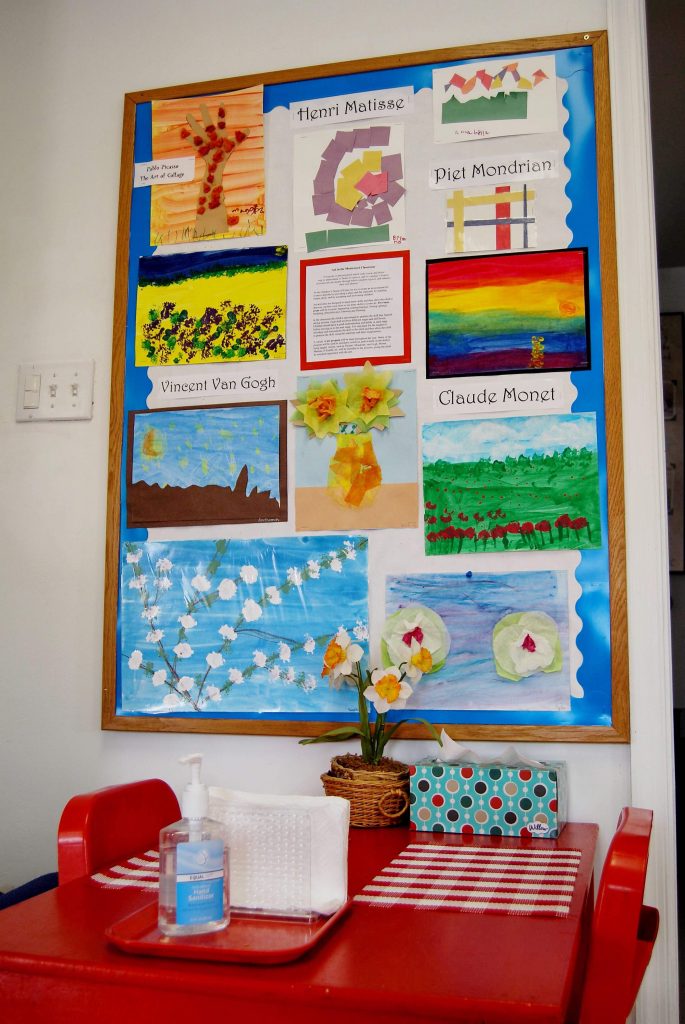 In the classroom the child is encouraged to practice the skills they have learned during Art time. Each skill involves different stages and skill levels. Children should have a good understanding and ability in each stage before moving onto the next level. It is important for the teacher to introduce and demonstrate the skill to the child and then allow the child to practice the skill, using the materials and their imaginations.
A variety of art projects are done throughout the year. Many of the projects are used to introduce, reinforce and/or build on the skills being taught. Artists such as Mondrian, Van Gogh, Monet and Matisse are included in the process, allowing the child to have enriched experience with the arts.