Our teachers bring unique skills to our classrooms. They guide the learning process and facilitate an atmosphere which is conducive to key Montessori principles: Grace, Courtesy, Leadership, Self Esteem, Independence.
---
Jennifer Cottrell
Director
Mrs. Cottrell is an experienced preschool teacher, having taught full-time for five years at a local Berwyn preschool. She was also a summer camp counselor where she mentored the development of young men and women in the same role. She also spent many years volunteering within the community and the Great Valley school district while her children attended. Mrs. Cottrell spent 17 years in the health care field and was eager to pursue her passion for teaching. She returned to school and received her Montessori Education from Chestnut Hill College. Mrs. Cottrell feels a deep commitment to the Montessori method and brings a warmth and enthusiasm to the classroom everyday. Please contact Mrs. Cottrell if you have any questions regarding CHE!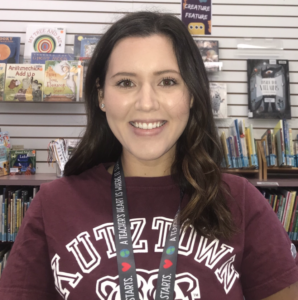 Erika Bates
Lead Teacher
Miss Bates has been teaching at Children's House of Exton since the beginning of the 2022-2023 school year. She received her undergraduate degree in Elementary and Early Childhood Education from Kutztown University. After teaching Kindergarten for three years in the public school setting, she found a parallel to her educational philosophy in the Montessori curriculum. She is currently working towards her Montessori certification at Chestnut Hill College. Erika has extensive experience working with both Kindergarten and pre-school age children in various settings. She particularly enjoys having the opportunity to watch her students blossom over the course of their time in the multi-age environment.
Karen Nace
Part Time Teacher
This is Mrs. Nace's final year after 17 amazing years as the director of Children's House of Exton. Prior to joining CHE, Karen owned and operated a 120 bed assisted living facility for fifteen years. She graduated with a B.A. in Business from Gettysburg College and received her Montessori certification from Chestnut Hill College. She has many years of volunteer experience in both the community and her children's schools. Karen has taught business classes and was Director of the Volunteer Center in her previous community. She feels it is an honor to help each child develop to his full potential in the Montessori classroom.
Donna Urie
Full Time Assistant Teacher
Mrs. Urie is in her 21st year as the assistant teacher in both the A.M. and P.M. classes at Children's House. Prior to joining the staff at CHE, Donna was a Kindergarten teaching aide at Holy Family School in Phoenixville, PA. In rain or shine, Mrs. Urie greets your children at the car when they arrive at school. She also works diligently to assist in the setup of the classroom each day. Mrs. Urie is amazed by the growth she sees in all of students during their time at Children's House.
Debby Bateman
Art Teacher
Mrs. Bateman has over 20 years of experience working with, and teaching pre-school children. She is AMS certified from the College of New Rochelle, NY. Debby holds an AMI certification and a Pennsylvania Private Academic License. Over the years she has taught in several Montessori schools. Debby recently returned to the U.S. from Germany where she worked for the last thirteen years at Black Forest Academy. While at the Academy she was a first grade teacher and also taught Art for grades 1 – 12. Mrs. Bateman has created the Art curriculum at CHE. She works with your children to study famous artists, and create masterpieces of their own.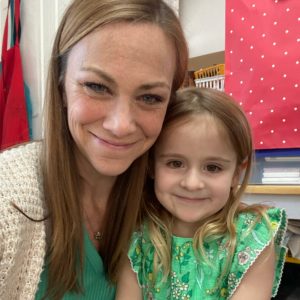 Cathy Campbell
Part Time Assistant Teacher
Mrs. Campbell is a Chester County native, who graduated from Bishop Shanahan High School, and got her bachelor's degree from St Joseph's University. While in college, Mrs Campbell worked as a summer camp counselor at the West Chester YMCA. As a mom of 3 CHE graduates, Mrs Campbell was delighted to begin working at Children's House in 2019! Her daughter and twin sons had a wonderful experience at Children's House and Mrs Campbell was excited for the opportunity to help create the same loving school environment where her children thrived.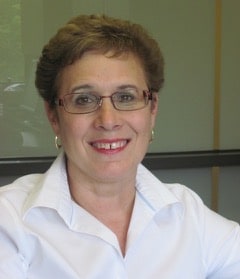 Linda Toth
Part Time Assistant Teacher
Mrs. Toth joined CHE in February 2022. She retired from Takeda Pharmaceuticals in December 2021. She lives in Chester Springs with her husband, Tom and their All 4 Paws rescued dog, Emma, who happens to be the queen of the house.